Meet Ava Bullis as She Transitions to a New School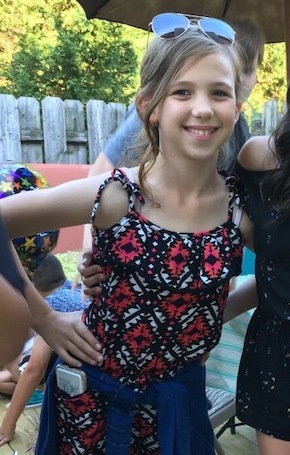 Ava, who is in fifth grade and loves reading, playing sports, and spending time with friends, has combined vision and hearing loss due to Usher syndrome type 1. In the summer of 2016, her family moved from Old Bridge, New Jersey to Manchester, about an hour away. Their new house was larger and more accessible, but Ava's parents were nervous about the transition to a new school.
Carly, Ava's mom, is the Family Engagement Coordinator for the New Jersey Consortium on Deafblindness. She contacted the new district, met with administrators, and provided training to the school staff on Usher syndrome. Everyone at Manchester Township Elementary School was excited to have Ava as a student and worked hard to make sure her needs were met. Watch the videos to learn about everything that was done to make the transition successful—you'll hear from Ava's family, administrators and teachers, peers, and Ava herself. Check out the box below each video for additional resources (including several from Ava's family).
Give us feedback on this story.