Access to the General Education Curriculum
February 2022
---
Providing access to the general education curriculum (GEC) is required by law for all students with disabilities. This page includes resources for state deaf-blind projects to learn about this important topic and what they can do to help families and educators provide access to the GEC for students who are deaf-blind.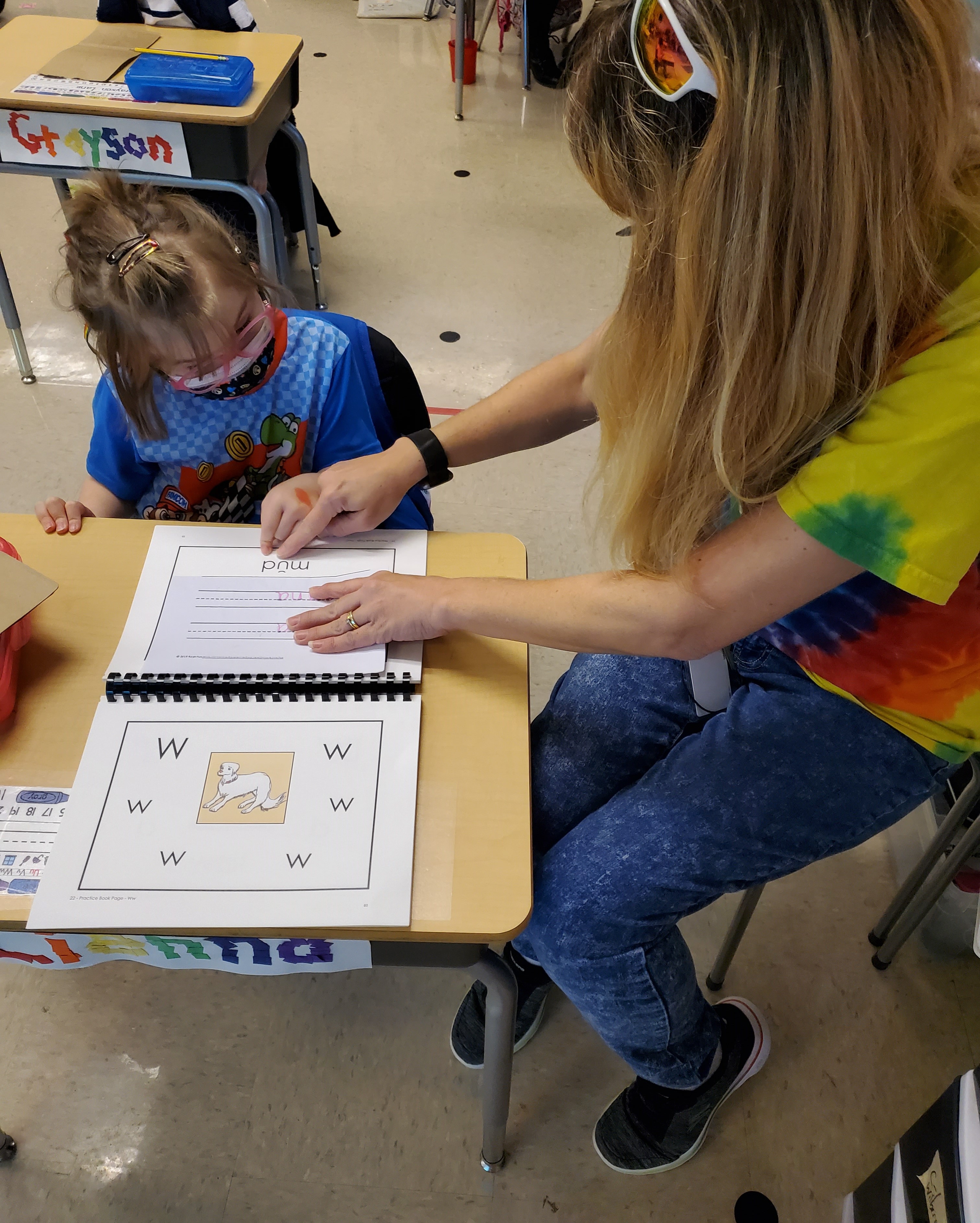 Introduction to Accessing the Grade Level General Education Curriculum
This webinar, held March 2, 2022, provided foundational information for state deaf-blind project personnel on how to conduct technical assistance related to accessing the general education curriculum. Topics included legal requirements, linking instruction to academic content standards, and working with educational teams.
Presenters:
Sam Morgan, Director, NCDB
Susan Weigert, Project Officer, U.S. Department of Education, Office of Special Education Programs
Tracy Evans Luiselli, Project Director, New England Consortium on Deafblindness
PowerPoint Slides: Introduction (Sam Morgan) and A State Level Example of Entry Points and Access Skills (Tracy Evans Luiselli)
PowerPoint Slides: Access to the General Education Curriculum for Students with Deaf-Blindness (Susan Weigert)
Putting in into Practice: Examples from the TA Network on Accessing the GEC
This webinar, held March 9, 2022, allowed state deaf-blind projects to share examples of how they are providing TA to support educational teams to meaningfully address the GEC. 
Presenters:
Katy Ring, Project Coordinator, Iowa Deafblind Services Project
Julie Maier, Project Coordinator, California Deafblind Services
Kayla Coburn, Educational Specialist, California Deafblind Services
Chevonne Sutter, Project Coordinator, Nevada Dual Sensory Impairment Project
Juanita Rodriguez, Project Coordinator, Puerto Rico Deaf-Blind Project
PowerPoint Slides: Putting in into Practice: Examples from the TA Network on Accessing the GEC